February 26, 2018 | Michelle Zaludek
Interview with winemaker Robert Henson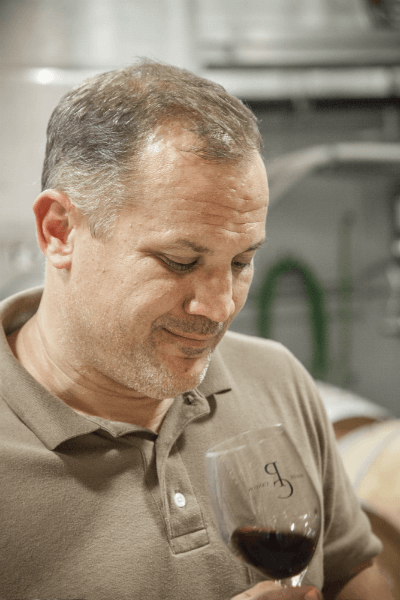 Vintage Paso Zinfandel Weekend is coming up fast! Zins are great, we know. But what's so special about this little grape that it gets its own weekend?
"It's California's heritage grape," Peachy Canyon winemaker Rob Henson said. "It shows a sense of place, meaning that it can have vastly different characteristics depending on where's its grown ... It can go from this spicy kind of red fruit, to white pepper and black fruit."
Rob got started winemaking shortly after he realized how much he liked drinking wine. The more he learned, the more he realized he didn't know. And that fascinated him. He quickly developed a love for the craft and all of the work that it takes to create good wine.
"It's a lot harder than anybody thinks it is," he said. "It's a profession that, if you don't have a passion for it, it'll kill ya."
And working at Peachy Canyon, he developed a love for Zinfandel, especially its history. When Europeans came to California, they brought their grapes with them.
"There were a lot of different varieties of grapes that came," he said. "And what survived across the state was Zinfandel, because it was well suited for the California soil. Everything else has microclimates. But Zinfandel thrived all over. It always worked, so Zinfandel was the (wine) that people kept gravitating toward and planting."
So join us Thursday, March 15 through Sunday, March 18, to celebrate the California heritage grape, Zinfandel. We'll have live music Saturday and Sunday from 1 to 4 p.m., with the beachy vibes of the Dunegrass Boys that Saturday, and the folk stylings of the Jim Sweetwater Duo that Sunday. And, of course, a full selection of our wonderful Zins for you to taste.